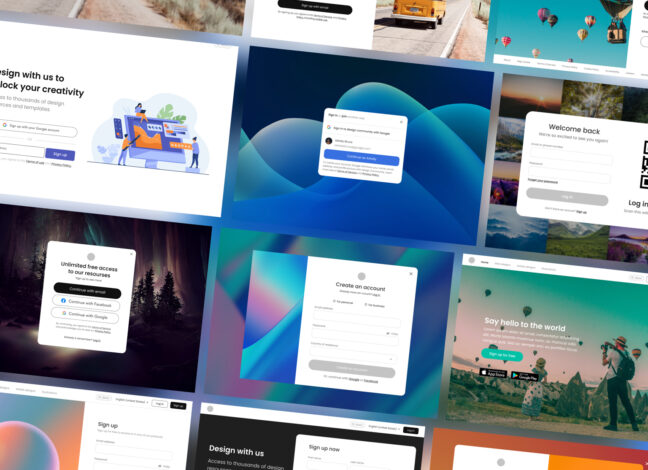 50 Websites Sign In/Sign Up UI Kit
We think you're going to love this new pack of 50 websites sign in/sign up UI kit. It's a great way to get inspiration for your next project, and it's easy to customize with text, colors, images, icons…made with Figma.
You'll love how easy it is to customize these screens with your own content—you can use Google fonts and make them just the way you want them to look!