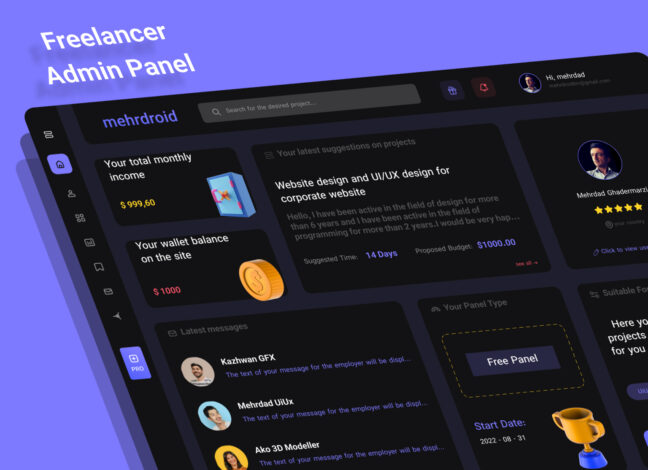 Shady Freelancer Admin UI Kit
This shady freelancer admin UI kit is designed to help you design projects that the user can do based on their skills. It has a standardized color palette and easy-to-use layers so you don't have to worry about your design looking messy or sloppy.
It's modular and easy to edit, with layers that can be added and removed with a single click. It also comes with SVG icons and dark mode, so you can use it no matter what device you're on.