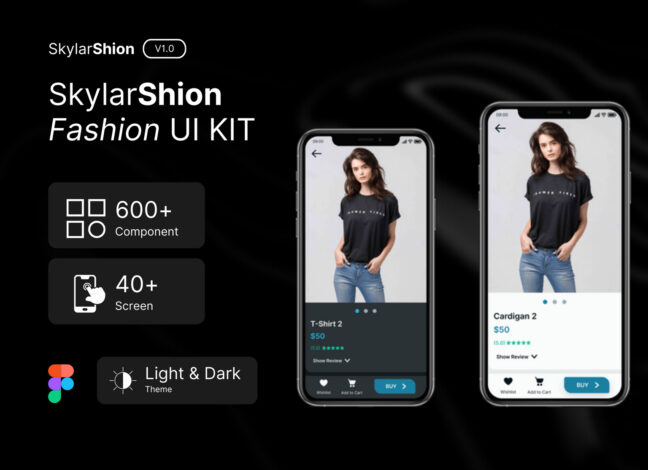 SkylarShion: Utopian Fashion UI Kit
SkylarShion: utopian free fashion UI kit is a modern fashion clothing shop UI kit with 40+ light and dark theme screen, 600+ component variants, and a unique CTA button in purpose of uniqueness and giving more highest emphasis for doing shopping.
SkylarShion is easy to use and well-organized. The screens are divided into light styles and dark styles. The screens are also divided into new products, pre-order products, sale items and restock items. There are many different elements on each screen, such as product images (both front/back), product descriptions, price tags on each product page, CTA buttons for buying products or visiting other pages within the store; all these elements can be easily customized by your team members.
If you are looking for an easy-to-use fashion UI kit that comes with the latest design trends, SkylarShion is the right choice for you.