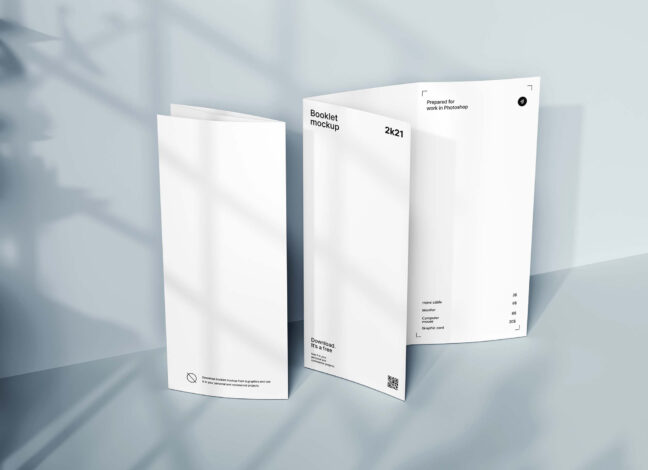 Trifold Brochure Standing Mockup
This trifold brochure standing mockup is a must-have for any designer or business owner who needs to present their latest projects in a professional manner. With its high resolution 6000х4500px and easy-to-use interface, this mockup will help you create stunning presentations that are both attractive and professional.
This mockup includes two high-quality tri-fold booklets with an attractive shadow overlay effect, so you can use the front, back or even inner designs at the same time without any issues. Bring your ideas to life by simply adding them to this amazing mockup with a few clicks!