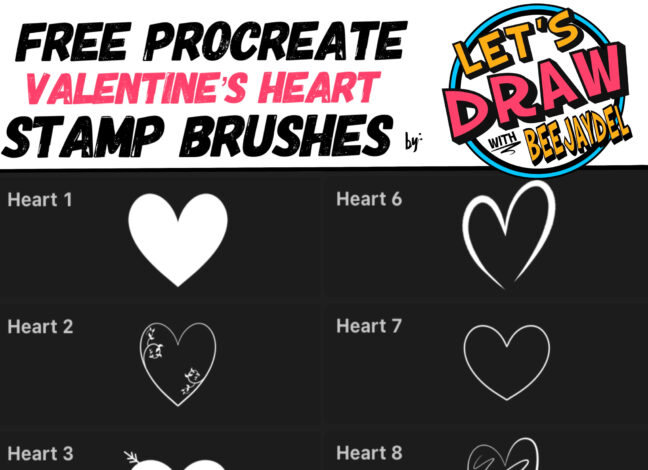 Valentine's Heart Brushes & Tutorial
Ten free Valentine's Heart Brushes Stamps for Procreate that are perfect for easily creating beautiful heart-themed designs. Whether you want a small heart stamp or a large one with intricate details, you will find something that works perfectly from this collection of ten brushes. A video tutorial will guide you through using these brushes on your Procreate app, making it even easier to create amazing designs without hassle.
Download these free brushes by typing "$0" at Gumroad.
Watch the video tutorial below to learn how to use these brushes!