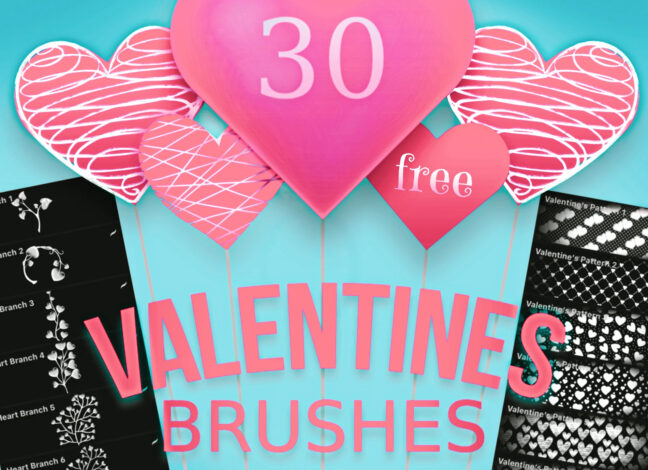 Valentine Procreate Brushes
Unique brushes to create wonderful and romantic Valentine's Day cards, then you are in luck! Free Valentine Procreate Brushes with 30 different Valentine's Day-themed options. These brushes come packed with heart shapes, flowers, balloons, and love-inspired patterns. They can be used to design anything from stickers and banners to wedding invitations or even Valentine's Day menus. So whether you want to express your love through digital art or add a touch of romance to your designs, these free Procreate brushes will help take your work to the next level.
Download these free brushes by typing "$0" at Gumroad.