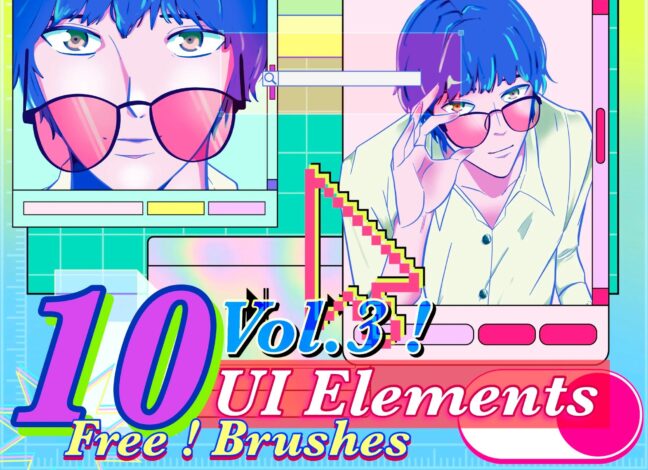 UI Elements Procreate Brushes Vol.3
UI Elements Procreate Brushes Vol.3 offers a fantastic collection of stamp brushes designed for user interface themes. 10 basic brushes are available for free in this set. These brushes are perfect for designers who want to add UI elements to their digital artwork or mockups. With high-resolution capabilities, the brushes allow for great detail and precision.
Download these free brushes by typing "$0" at Gumroad.
Check the Full Version of 29 Brushes on Gumroad for more brushes from this set.