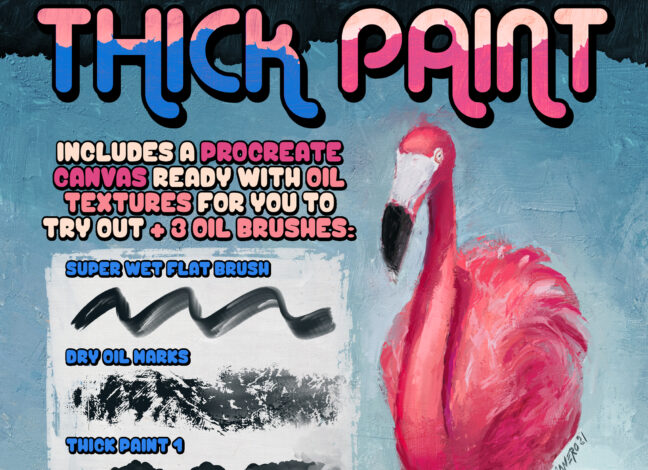 Thick Oil Paint Procreate Brushes
Download free 3 high-quality Thick Oil Paint Procreate Brushes! It's a great opportunity to add new tools to your digital art arsenal without breaking the bank. Not only do you get access to these incredible brushes, but also included in the download is one Procreate canvas ready for you to start creating. Oil painting brushes are particularly popular amongst artists due to their unique texture and versatility.
Download these free brushes by typing "$0" at Gumroad.
The video below showcases all free & premium sets of these brushes.