Sweet Party Procreate Brushes
Free Sweet Party Procreate Brushes include 20 unique textures and stamps motivated by all things sweet and delicious. Whether creating a birthday card or wanting to add some sweetness to your designs, these brushes are perfect for any adventure, with various options including cake, gingerbread, candy, cupcake, ice lolly, lollipops, bread, sugar, and foam textures and stamps. You can use them as standalone elements or mix them for even more unique creations. These brushes are comfortable to use in Procreate and will assist in bringing your designs to life with realistic textures.
8 stamps of different sweets
2 kinds of sprinkles brushes
2 pen brushes
8 texture & pattern brushes
Download these free brushes by typing "$0" at Gumroad.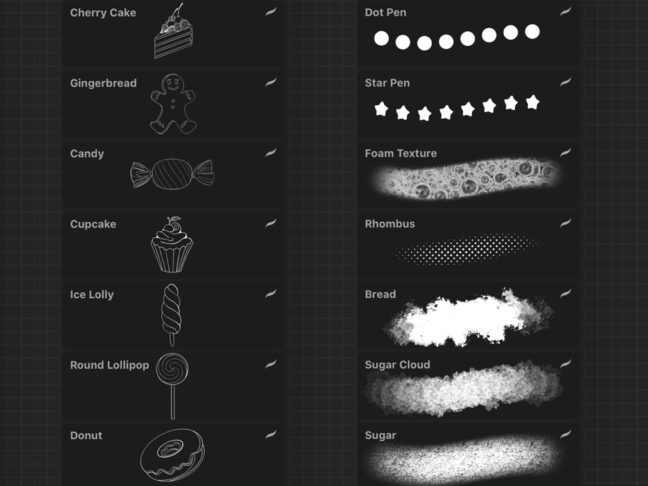 The video tutorial below shows you how to use these unique brushes. The sugar brush for shading, the bread brush on the croissant horn, the others on the drawing, and the stamps on the background.