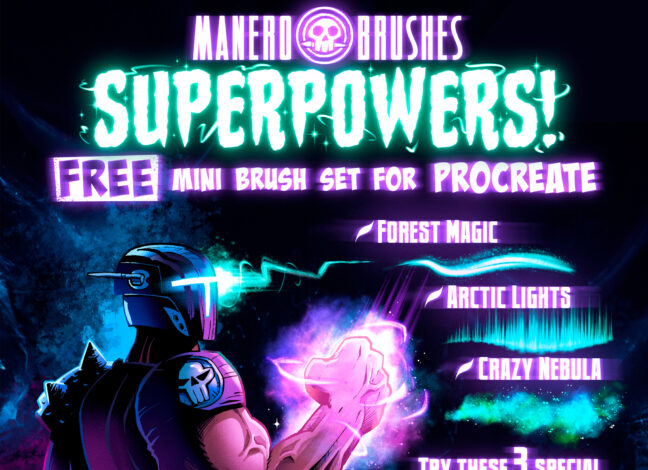 SuperPowers Procreate Brushes
These SuperPowers Procreate Brushes offer incredible effects and will take your art to the next level. The Forest Magic brush is perfect for creating enchanting landscapes and mystical creatures. You can add realistic foliage, trees, and vines to your artwork with just a few strokes. The Arctic Lights brush is ideal for adding an icy touch to any piece. Use it to create stunning auroras or snow-covered mountains with ease. Finally, the Crazy Nebula brush is perfect for sci-fi or fantasy pieces. Add swirling galaxies or cosmic explosions in seconds with this versatile brush.
Download these free brushes by typing "$0" at Gumroad.
If you like them, you can get the full set, which contains an incredible collection of 52 special effects brushes for Procreate to help elevate your art to awesomeness!
Learn how to use these and other brushes from the full set in this tutorial: