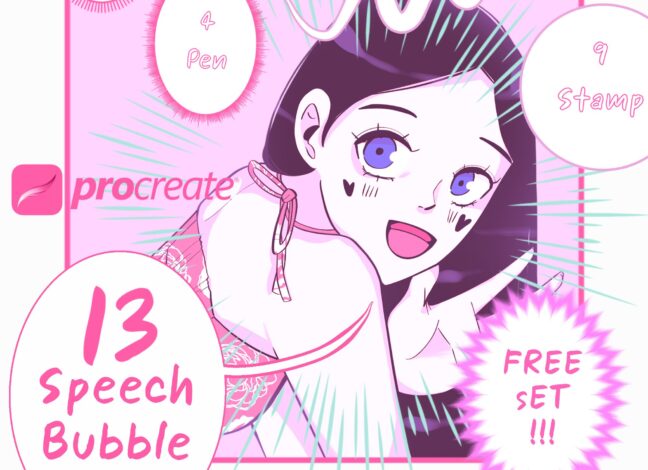 Speech Bubble Procreate Brushes
Imagine creating your webtoon filled with captivating characters and engaging storylines. Speech Bubble Procreate Brushes visualize bringing that story to life. With 13 free brushes at your fingertips, including four pens and nine stamps, you can effortlessly create beautifully structured speech bubbles that enhance the dialogue in your webtoon.
Download these free brushes by typing "$0" at Gumroad.
Check the Full Version of 31 Brushes on Gumroad for more brushes from this set.