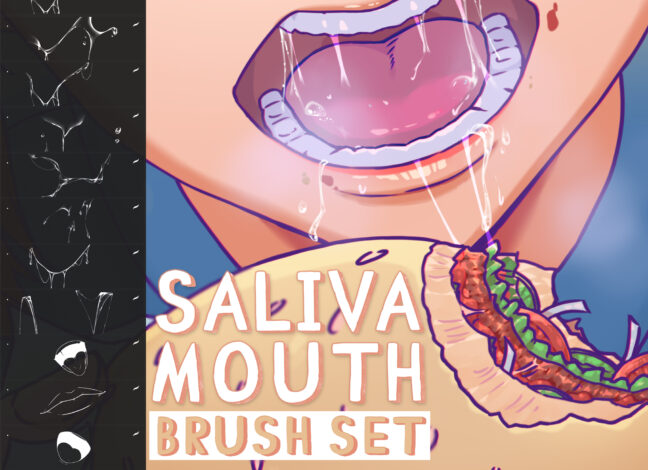 Saliva Mouth Procreate Brushes
Free Saliva Mouth Procreate brushes with 19 different brushes, and you can create stunning and realistic depictions of saliva in all its forms. From simple 2D designs to intricate, highly-detailed illustrations, these brushes will help you quickly achieve your artistic vision. It also includes a variety of Brushes designed explicitly for drawing lips in all their shapes and sizes. Whether aiming for a pouty, full-lipped look or something more understated and delicate, these brushes have got you covered.
Download these free brushes by typing "$0" at Gumroad.
The video below showcases all free & premium sets of these brushes.