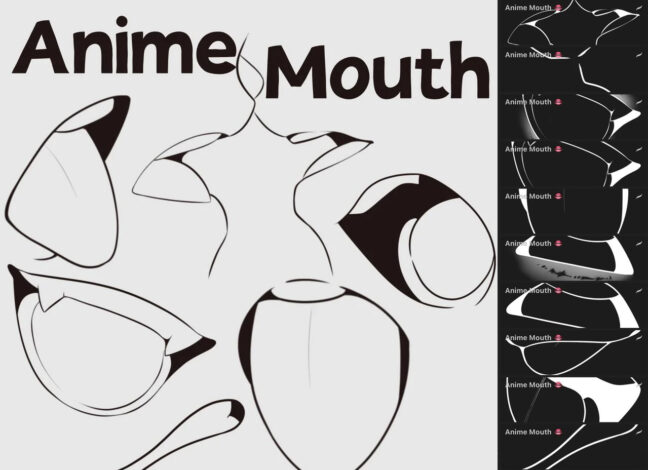 Anime Mouth Procreate Brushes
The Anime Mouth Procreate Brushes, consisting of 10 free high-quality brushes, aims to cater to the specific needs of artists looking to create captivating anime characters. What sets this pack apart is that it includes two Brushes designed explicitly for creating intricate and detailed mouth expressions with lips. From subtle smirks to wide-open smiles, the Anime Mouth Brush Pack offers many options to help bring characters to life.
Download these free brushes by typing "$0" at Gumroad.
Check the Full Version of 58 brushes on Gumroad for more brushes from this set.