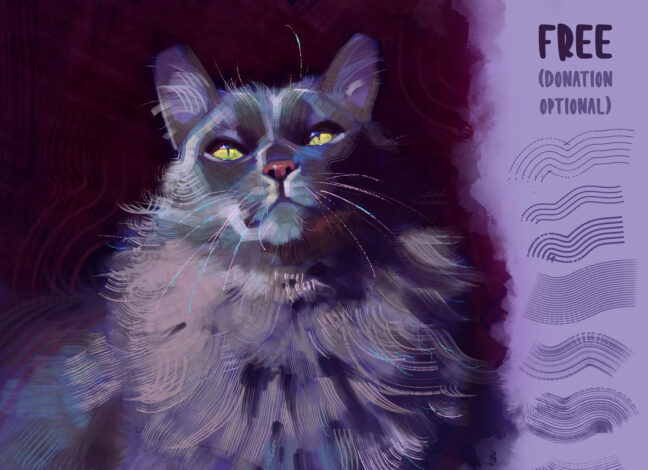 A free set of 28 digital rake brushes for painting and adding texture. These brushes are compatible with Photoshop, Clip Studio Paint, and Procreate. They are versatile and easy to use, allowing you to achieve various effects with just a few strokes. Whether you're working on landscapes, portraits, or abstract designs, these brushes will add depth and dimensionality to your work.
To start these brushes, simply open the PDF file with them. This file will provide you with step-by-step instructions on how to import the Brushes into your preferred program.
Download these free brushes by typing "$0" at Gumroad.