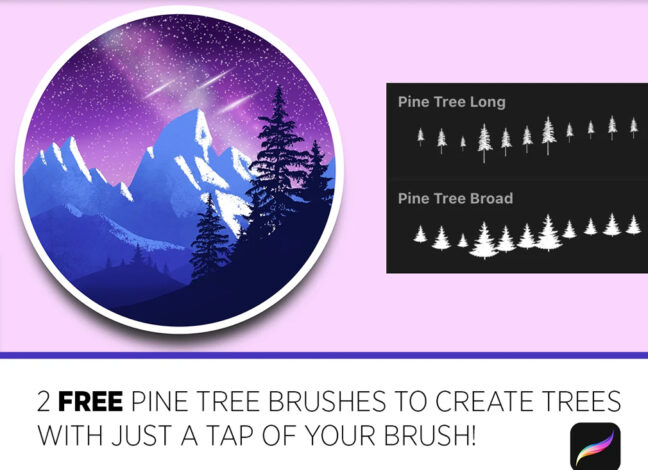 These two free pine tree brushes for Procreate and Photoshop will give you a realistic and natural-looking pine tree in just a few strokes. It's easy to use and adds extra realism to your artwork. These two free brushes will save you time and energy while enhancing your work's quality. Download it for free!
Download these free brushes by typing "$0" at Gumroad.
These free pine tree brushes are used in the video tutorial below.