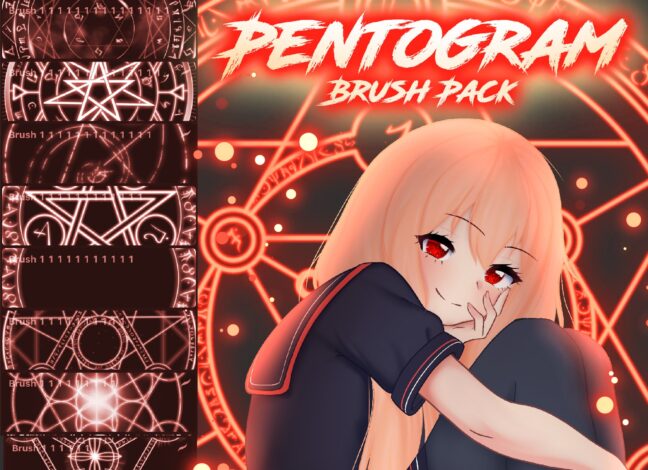 Pentagram Procreate Brushes
The Pentagram Procreate Brushes pack has 5 free brushes. You can draw pentagrams and different creations of that type of drawing. Make your illusion real on your iPad and achieve your imagination.
Download these free brushes by typing "$0" at Gumroad.
Check the Full Version of 16 brushes on Gumroad for more brushes from this set.