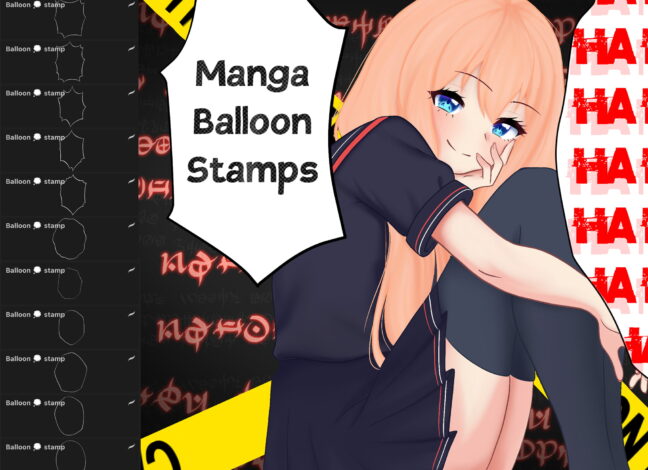 Manga Balloon Procreate Brushes
Free Manga Balloon Procreate Brushes pack with four unique stamps. Manga balloons are essential to any comic or cartoon-style illustration, allowing characters to speak their minds and engage in conversations. These stamps are expertly designed with attention to detail, ensuring each dialogue balloon looks natural and visually appealing.
Download these free brushes by typing "$0" at Gumroad.
Check the Full Version of 16 brushes on Gumroad for more brushes from this set.