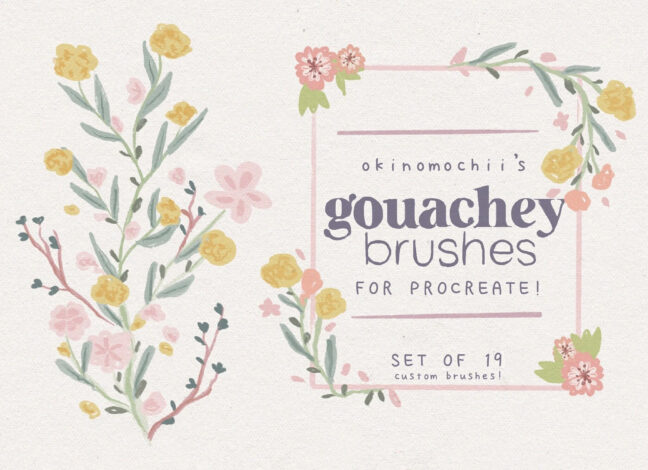 Gouachey Procreate Brushes
Free Gouachey Procreate brushes set with these 19 gouache brushes. You can now bring the beauty of traditional gouache into your digital artwork. It's designed with perfection in mind. Each Brush is carefully crafted to give you the most authentic experience possible. Whether creating stunning illustrations or adding details to your designs, these brushes will help you achieve outstanding results.
Each Brush has a slight variation- some are more watery than others, so you can combine both styles (watercolor and gouache) when painting!
To get a more Gouache-like effect, go to 3, 5, 8, 9, 12, and 15.
For a more Diluted/Watery effect, 1,2, 7, 11, and 19!
For additional texture, use 4, 6, and 17!
The author's favourites are Candy Gouache and Silky Gouache, they have the most traditional feel, and sometimes I only use them for my paintings for school.
Download these free brushes by typing "$0" at Gumroad.