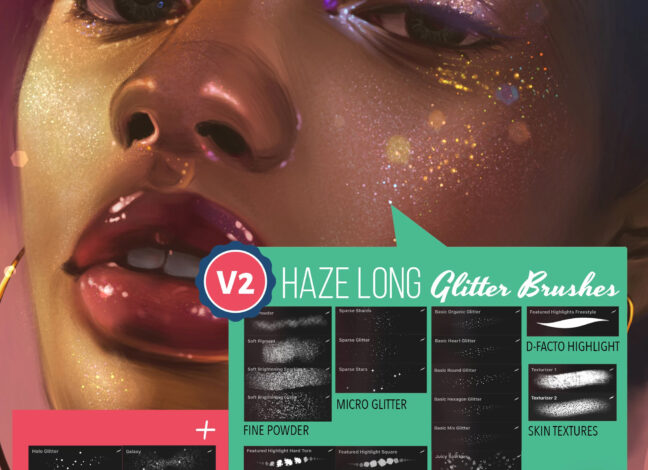 Glitter Procreate Brushes + Tutorial
Complete brush set of 20 glitter Procreate brushes for free download! These brushes have been updated with Procreate 5, ensuring the best possible performance and functionality. Whether you're working on a portrait, landscape, or abstract piece, these glitter brushes will make your artwork pop. From subtle shimmering highlights to full-on glitter explosions, this set has a brush to suit every style and project.
Brushes included: Holo Glitter, Galaxy, Hard Hexagon, Confetti, Powder, Soft Pigment, Soft Brightening Sparkles and Glitter, Sparse Shards Glitter and Stars, Skin Textures, and much more!
Download these free brushes by typing "$0" at Gumroad.
Watch the tutorial to enjoy the brushes fully.