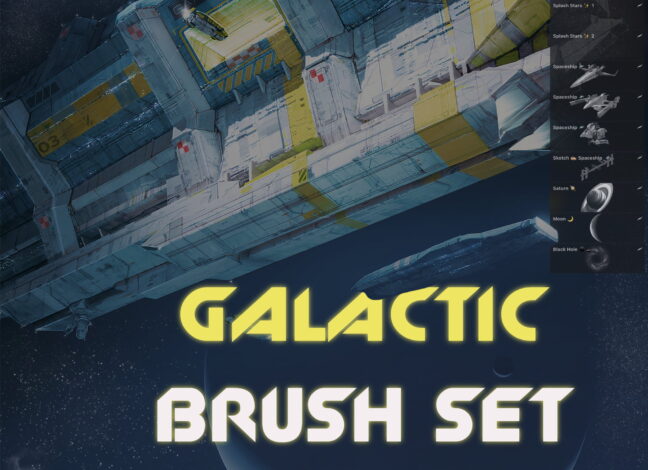 Galactic Procreate Brush Set
The Galactic Procreate Brush Set outer realms of creativity. With 16 free brushes and 7 PNGs, this set offers an extensive range of tools to bring cosmic visions to life on your canvas. Each Brush is meticulously crafted with intricate details, seamlessly blending colors and textures to create mesmerizing galactic scenes.
Brushes included in this set: 2 Galaxy Dust, 2 Splash Stars, Moon, Comet, Galaxy, Black Hole, planette, Sun, Planet, Saturn, 2 Spaceship, and Sketch Spaceship brushes.
Download these free brushes by typing "$0" at Gumroad.
Check the Full Version of 160 Brushes + 33 PNGs on Gumroad for more brushes from this set.