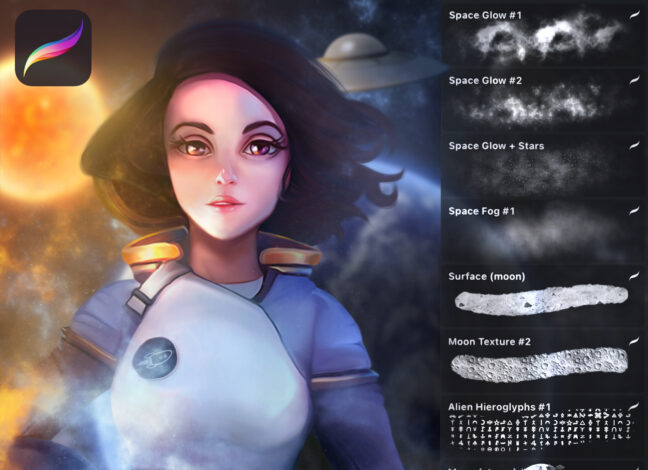 Alien Galaxy Procreate Brushes
Check out the Alien Galaxy Procreate Brushes. This collection of 10 free brushes is excellent for artists who want to count a cosmic touch to their paintings. With these brushes, you can draw everything from astral glow and stars to fog, moons, aliens, astronauts, and UFOs. These brushes are created specifically for Procreate and allow you to create stunning galactic crafts effortlessly.
Download these free brushes by typing "$0" at Gumroad.
The video below showcases all free & premium sets of these brushes.