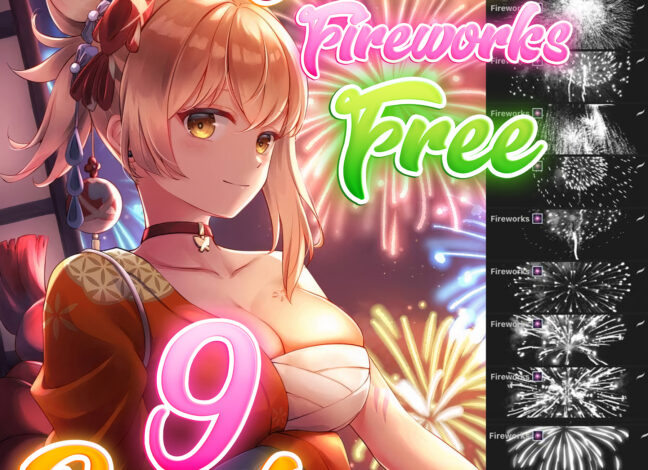 Fireworks Procreate Brushes
What sets the Fireworks Procreate Brushes apart is its versatility. Collection of 9 brushes, and each brush offers unique variations of fireworks patterns and shapes, allowing you to create custom explosions of colour in just a few strokes. From dazzling bursts of light to cascading showers of sparks, these brushes capture the essence and grandeur of real-life fireworks displays.
Download these free brushes by typing "$0" at Gumroad.
Check the Full Version of 50 brushes on Gumroad for more brushes from this set.