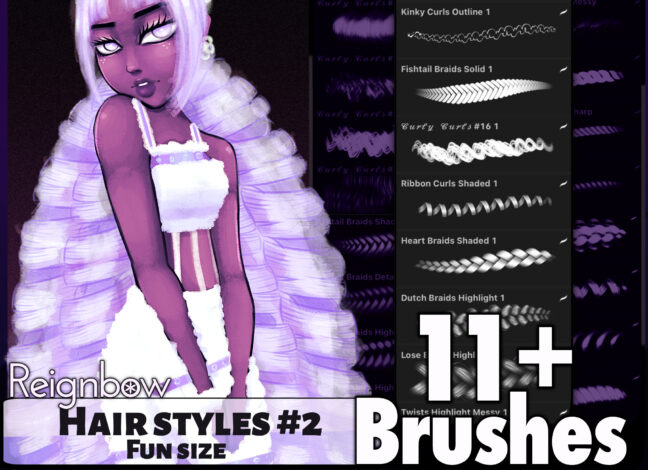 A set of free 11 curly hair braid brushes for Procreate, Photoshop, and Clip Studio Paint. These brushes are ideal for creating stunning paintings, cartoons, illustrations, manga, comics, or anime drawings that feature beautiful curly locks. These brushes are good for making drawing curly hair braids easier than ever before. Enjoy customizing and creating different styles and textures with curls, braids, dreadlocks, and more.
Download these free brushes by typing "$0" at Gumroad.
Check the Full Version contains over 200+ Brushes and free updates & brush add-ons.