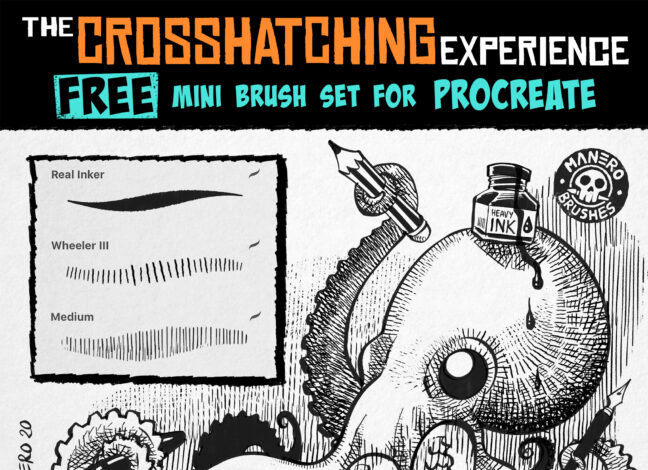 Crosshatching Experience Brush Set
The Crosshatching Experience brush set for Procreate has 3 high-quality brushes available for free download! Crosshatching is a technique in which lines are drawn closely together, creating shade and texture in a drawing. It's been used by great artists throughout history, from Michelangelo to Da Vinci. With these brushes, you can effortlessly apply this classic technique to your digital artwork.
In this package, you will find:
An outstanding inking brush.
A precise crosshatching brush that will allow you to add details to characters, objects and smaller areas with a lot of control.
A general brush to help you fill bigger areas with a hand-made crosshatching texture.
Download these free brushes by typing "$0" at Gumroad.
Check the Full Version of 64 Brushes on Gumroad for more brushes from this set.
Watch the video tutorial below for more details on how this set works!