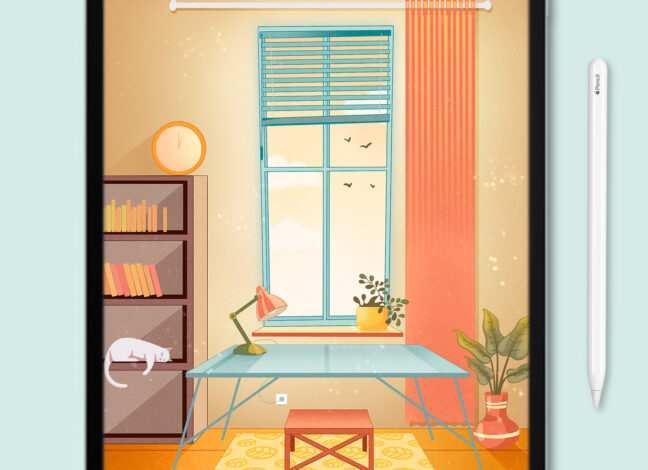 Cozy Room Procreate Brushes
An amazing Cozy Room Procreate Brushes + Tutorial includes 11 free brushes to help create a Cozy atmosphere in your drawings, making them perfect for those who love to draw interiors, scenes or still-life. You can use these brushes with any iPad model that supports Procreate app. The brush set includes various types of Brushes, such as pencils, markers, and textures, that can use together or separately to achieve the desired effect in your artwork.
Download these free brushes by typing "$0" at Gumroad.
These bundle files are used in this tutorial: