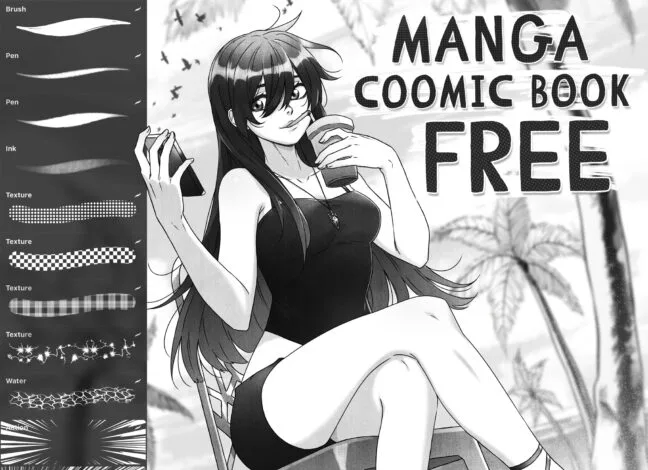 Comic Screentone Procreate Brushes
A set of free comic screentone Procreate brushes contains 23 to assist you in drawing a manga or comic book. These brushes will save you time because they are very easy to use.
Download these free brushes by typing "$0" at Gumroad.
Check out the Full Version of this set (100+ brushes) at Gumroad for more!
The video below showcases the free & premium set of these brushes.