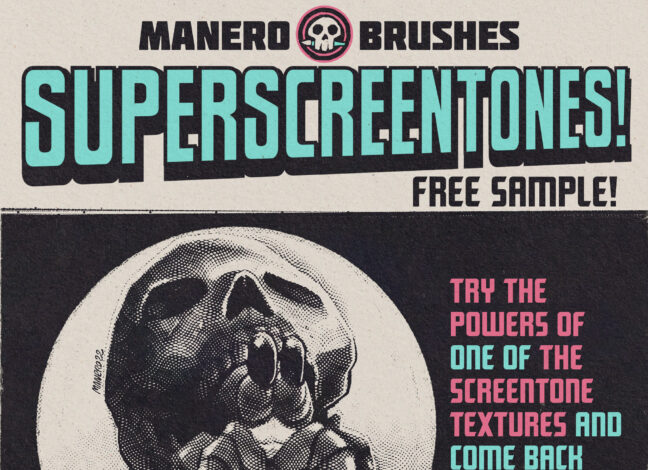 Comic Manga Screentone Brushes
Free Comic Manga Screentone Brushes for Procreate, Photoshop, and Clip Studio Paint. One of the most essential tools for creating comics and manga art is screentone brushes. Screentones are textures that add depth, shading, and pattern to your drawings and illustrations. Whether you're working on a single comic panel or an entire series, these free screentone brushes can make all the difference in bringing your vision to life.
Download these free brushes by typing "$0" at Gumroad.
Check a complete set of SuperScreentones for Procreate, Photoshop, and CSP.
Watch this tutorial for how it all works: