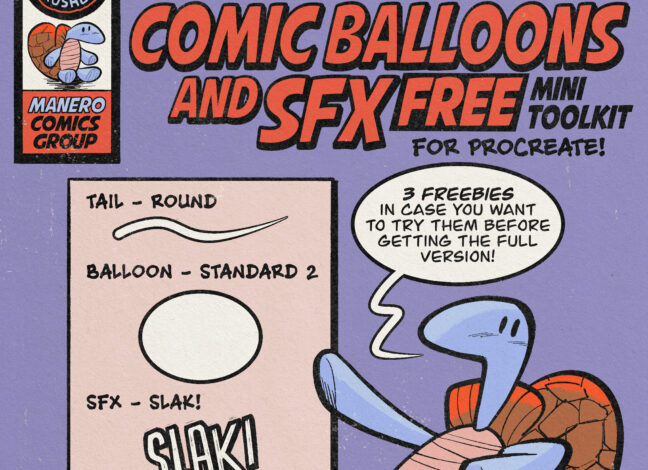 Comic Balloons SFX Procreate Brushes
The free Comic Balloons & SFX Mini Toolkit for Procreate is an incredible set that includes 3 high-quality brushes that will revolutionize your comic creations in ways you never thought possible.
In this package, you will find:
1 dynamic balloon tail that you can point in any direction you want with a single stroke.
1 balloon shape that keeps consistency in the thickness of its outline when you change its size.
1 hand-drawn sound effect.
Download these free brushes by typing "$0" at Gumroad.
Check the Full Version of 200+ Brushes on Gumroad for more brushes from this set.
It's explained how everything works in this full, in-depth tutorial below!