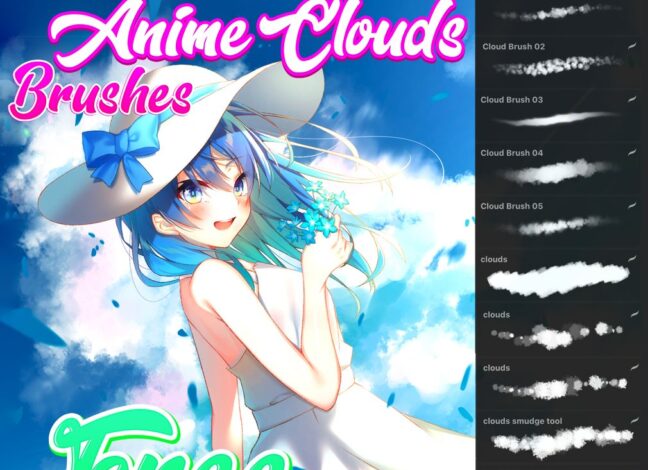 One of the most sought-after brush packs is Clouds Procreate Brushes, offering 4 free brushes that can take your artwork to new heights. You can create stunning cloud formations with ease. Whether you want fluffy cumulus clouds or dramatic stormy skies.
Download these free brushes by typing "$0" at Gumroad.
Check the Full Version of 11 brushes on Gumroad for more brushes from this set.