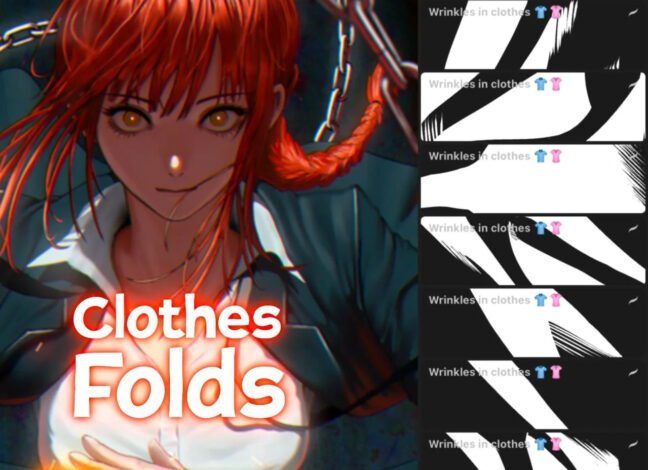 Clothes Folds Procreate Brushes
Clothes Folds Procreate Brushes pack has 6 free brushes. These brushes will add more detailed clothes folds to your character. One of the biggest challenges in creating realistic and convincing illustrations is accurately depicting the drapery and folds of clothing.
Download these free brushes by typing "$0" at Gumroad.
Check the Full Version of 18 brushes on Gumroad for more brushes from this set.