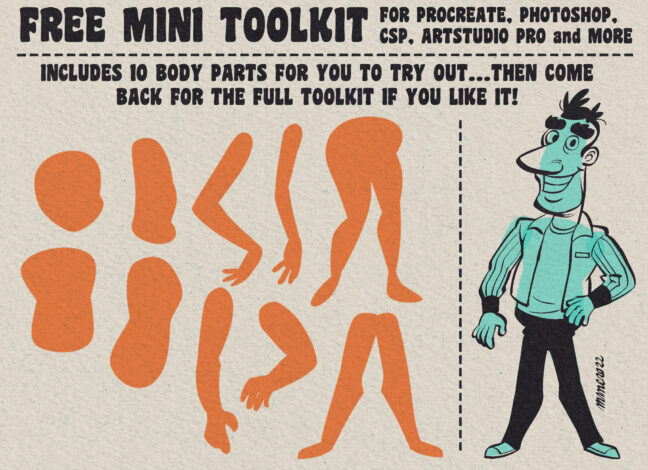 Character Designer Brushes
Download 10 free body parts, Character Designer Brushes free Mini Toolkit for Procreate, Photoshop, and CSP. These brushes will help you create stunning, unique characters to captivate audiences. Perfect for anyone who wants to add depth and personality to their artwork. Whether you're working on a cartoon, game, or any other project requiring detailed character design, these brushes have your back.
Download these free brushes by typing "$0" at Gumroad.
Check a complete set that contains 130 different shapes and body parts.
Watch this video for more details on how this tool works!