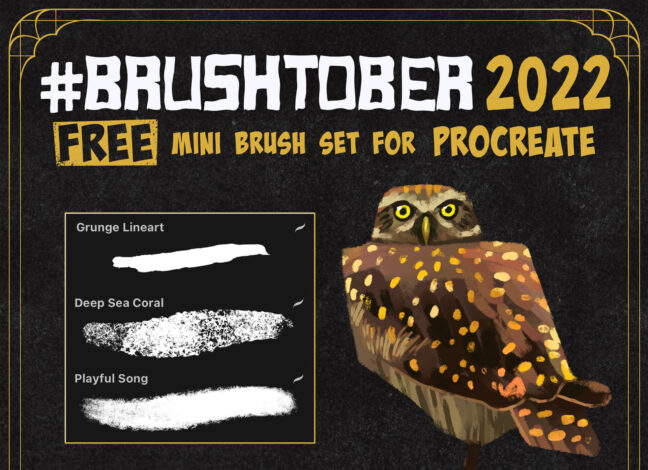 Brushtober 2022 Mini Brush Set
The Brushtober 2022 Mini Brush Set includes three high-quality brushes. Whether sketching in the park or painting in your studio, these brushes will become an essential part of your artistic arsenal.
In this package, you will find:
Grunge Lineart is a perfect brush for thick and bold line work with a lot of personality.
Deep Sea Coral is a super fun brush full of expressive texture.
Playful Song is a wonderfully soft textured brush with just the right color dynamics.
Download these free brushes by typing "$0" at Gumroad.
Check the Full Version of 31 Brushes on Gumroad for more brushes from this set.
Watch the video tutorial below for more details on how this set works!