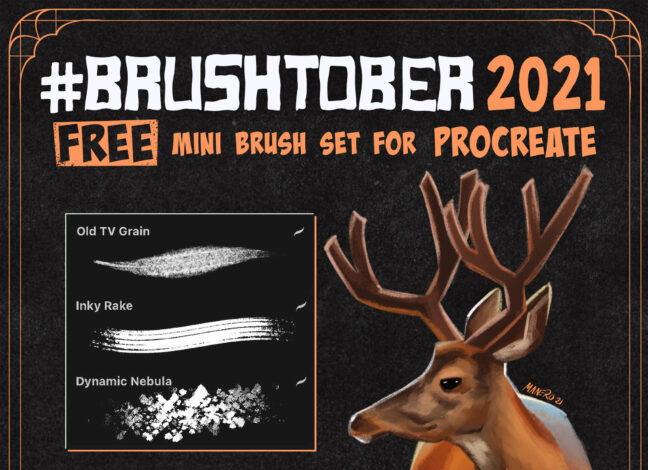 Brushtober 2021 Mini Brush Set
The Brushtober 2021 Mini Brush Set is a great asset for digital artists. With 3 free brushes, including the Old TV Grain, Inky Rake, and Dynamic Nebula brushes, this set offers a wide range of creative possibilities.
First up is the Old TV Grain brush. This unique brush adds a vintage touch to your artwork by replicating the noise and grain associated with old television screens. Whether you want to create a retro-inspired piece or add texture to your illustrations, this brush does it all.
Next, we have the Inky Rake brush, perfect for creating dynamic and textured lines. It mimics the effect of raking ink across paper, resulting in beautifully uneven strokes that add depth and character to your artwork. From calligraphy to sketching, this brush is versatile and can be used in various styles and techniques.
Lastly, we have the Dynamic Nebula brush. This mesmerizing tool allows you to easily create stunning nebulae effects in just a few simple strokes. With its blend of soft colors and gradients, this brush captures the ethereal beauty of distant galaxies on your canvas.
Download these free brushes by typing "$0" at Gumroad.
Check the Full Version of 31 Brushes on Gumroad for more brushes from this set.