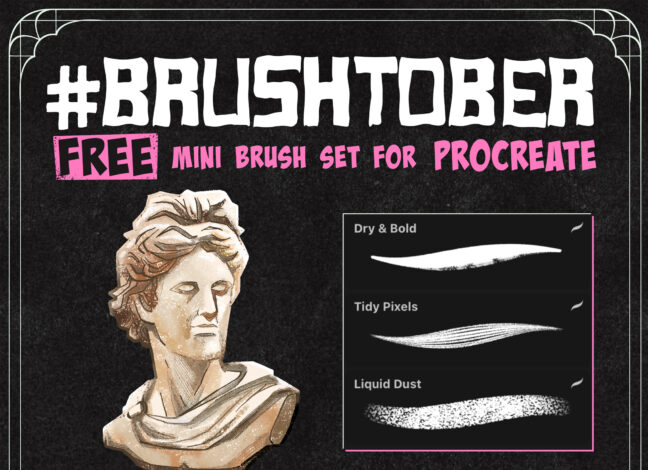 Brushtober 2020 Mini Brush Set
The Brushtober 2020 Mini Brush Set is a collection of three high-quality brushes that are perfect for any artist or designer. Each brush is specifically designed to offer precision and control, making it easier than ever to bring your creative vision to life.
In this package, you will find:
An awesome and very organic inking brush.
An incredibly textured brush for shading that goes really well with the previous inking brush.
A very cool brush for coloring, adding textures, or building up shapes.
Download these free brushes by typing "$0" at Gumroad.
Check the Full Version of 31 Brushes on Gumroad for more brushes from this set.