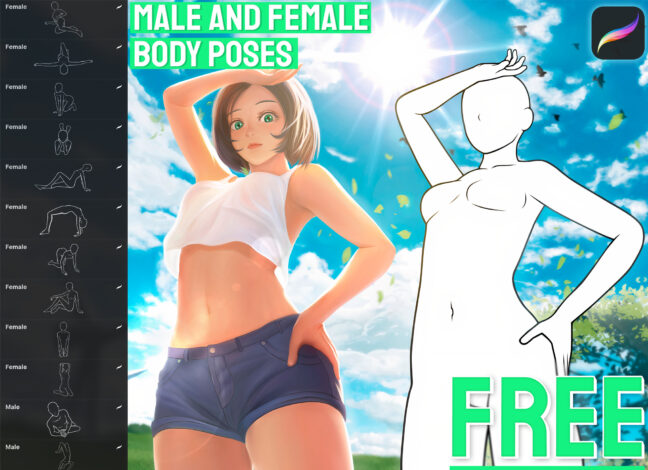 Body Poses Procreate Stamps
With the Free Male and Female Body Poses Procreate Stamps, you can easily access 18 brushes that can help you draw different poses. Body poses are an essential aspect of character design. Creating different poses for your characters is crucial in bringing them to life and making them more relatable. Yet, it can be challenging to get the right pose every time.
Download these free brushes by typing "$0" at Gumroad.
The video below showcases all free & premium sets of these brushes.