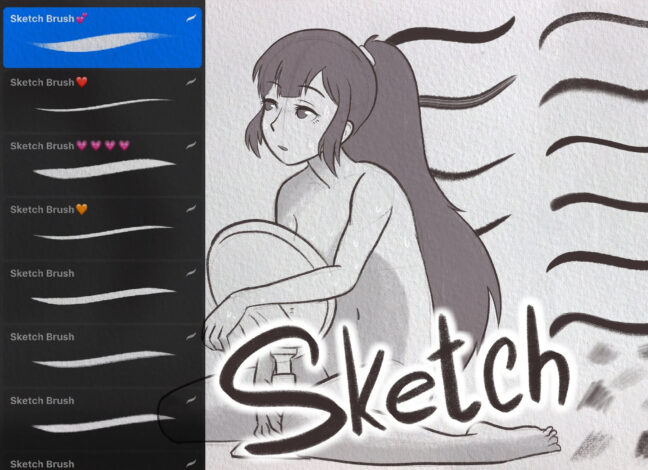 Basic Sketch Procreate Brushes
These free Basic Sketch Procreate Brushes offer a range of textures and effects that will help take your sketches to the next level. To enhance these brushes' effect even further, using them on a canvas with a paper texture is recommended. This combination brings your digital sketches closer to the traditional feel of working on physical media and adds visual interest through subtle surface details.
Download these free brushes by typing "$0" at Gumroad.
Check the Full Version of 10 brushes on Gumroad for more brushes from this set.