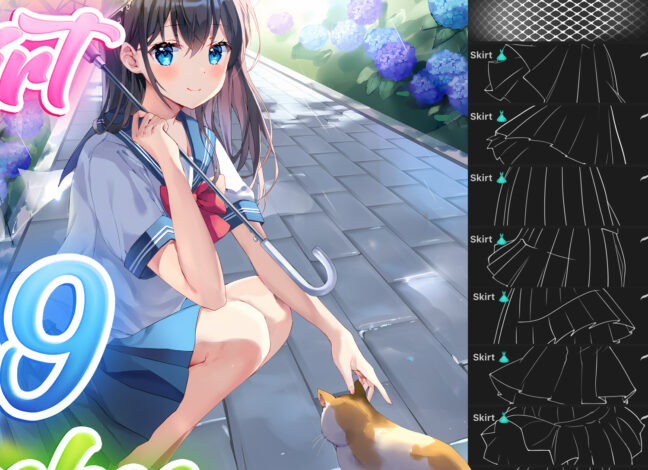 Anime Skirt Procreate Brushes
The Anime Skirt Procreate Brushes consists of 9 unique brushes. You can use these brushes for reference or transport any skirt under your drawing! Also, there are a lot of different textures for them! With these brushes, you can quickly draw a skirt for your work!
3 texture brushes for the skirt
4 skirt stamps
2 textures for tights
Download these free brushes by typing "$0" at Gumroad.
Check the Full Version of 39 brushes on Gumroad for more brushes from this set.