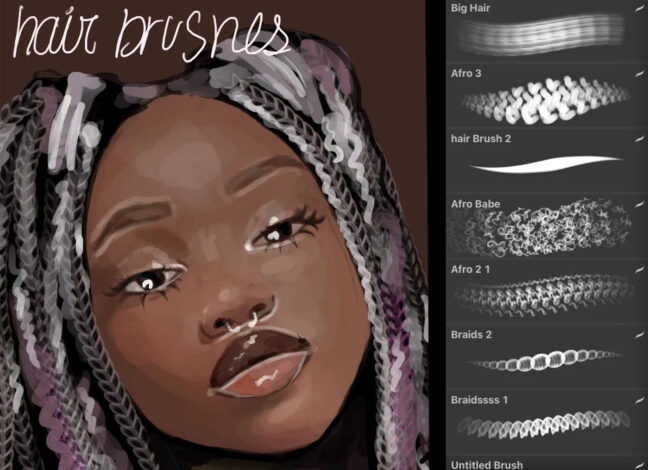 Afro Braids Hair Procreate Brushes
Creating stunning hairstyles with these Afro Braids Hair Procreate Brushes is easy and allows artists to achieve incredibly detailed and realistic-looking hair textures that bring their illustrations to life. 10 free brushes are included in this set. What sets these brushes apart is their ability to mimic the fluffy texture of afro hair. You can create voluminous and dynamic braids with just a few strokes that capture every twist and turn.
Download these free brushes by typing "$0" at Gumroad.