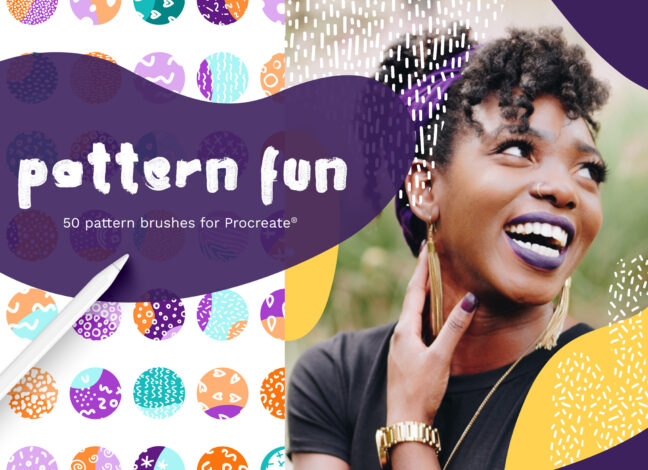 50 Patterns Procreate Brushes
Get this free set of 50 Patterns Procreate Brushes. This brush set allows you to experiment, play, and add whimsical designs to your artwork like never before. Each brush in this collection is thoughtfully crafted with unique patterns to ignite creativity. 50 lovely pattern brushes for painting, decorating, digital scrapbooking, doodling, digital planning, etc.
Download these free brush by typing "$0" at Gumroad.