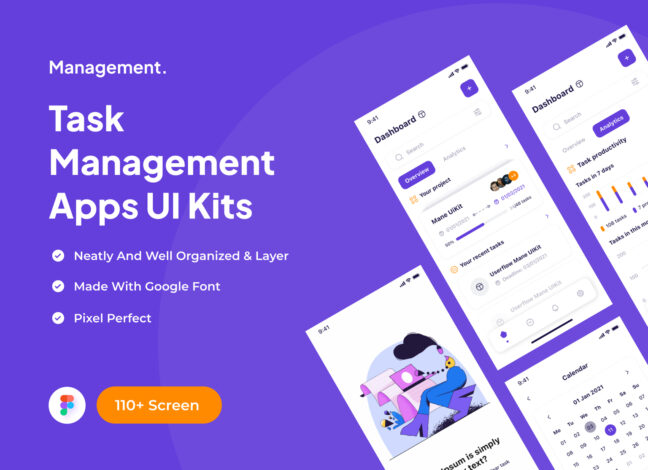 Tasker: Task Management App UI Kit
Tasker is a high-quality UI kit of a task management app. Tasker came with a modern minimalistic design. The kit has been equipped with grouping and naming for each group so that you can edit it more easily.
This UI kit will make it easier and faster to work on your project, no matter if you are a beginner or an expert. You can easily create new screens, add components, set up a color scheme, and customize the screens.
This is a full set of screens for iOS and Android, so you can build your app on either platform. It's included both light and dark themes so all users will be able to see what you're doing. Comes with 110+ premium high-quality screens.