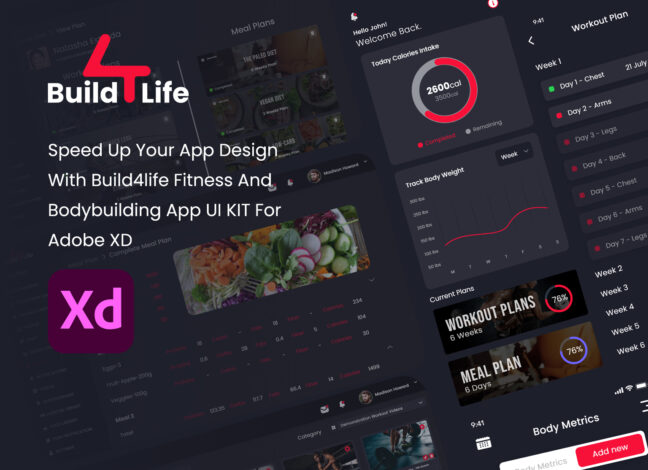 Build4Life: Fitness App UI Kit
Build4Life is a fitness and bodybuilding app that helps you build your own fitness program to suit your needs. The UI/UX is designed by keeping in mind all the necessary needs of fitness and bodybuilding. It also helps to track your nutrition requirements by tracking daily calories.
Users can track their journey on daily basis, chat with a trainer, or do a group chat with other users to complete a questionnaire to get a better fitness plan from the trainer, check their progress using photos, manage sleep patterns, and track measurements, etc. Females can track their cycles. The app contains an extensive progress summary dashboard to give users a bird's eye view of everything required to build a stunning body.
The file is properly grouped and named, with a content-aware layout and responsive resizing enabled. Its created based on components so can be easily customized. It includes both dark and light modes. Compatible with Adobe Xd.