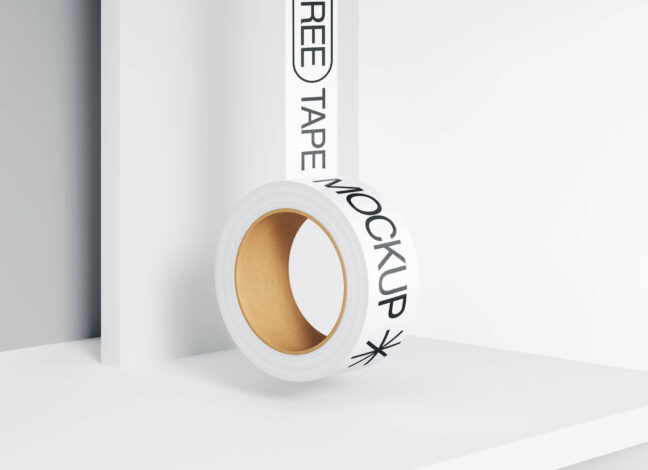 Classic Hanging Duct Tape Mockup
This free classic hanging duct tape PSD mockup is a great way to show off your designs! It's easy to use, and you can change the background color and texture to give your design an interesting and memorable look. Custom-printed duct tape looks not only authentic but also professional, which can make a good impression on your customers.
This mockup gives you 6000×4500 pixels of resolution, so you get excellent quality renders. And it's easy to use! Just drag and drop your design onto the template and then add your text or whatever else you need, and you're good to go.