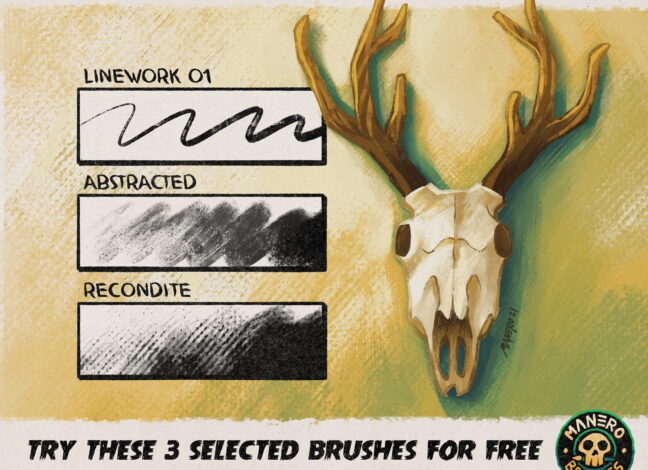 Wild Textures Procreate Brushes
The Wild Textures Procreate Brushes collection offers 3 free high-quality brushes to take your artwork to the next level. One brush in particular is perfect for linework, allowing you to easily create precise and detailed drawings. The two texture brushes that truly steal the show in this collection.
In this free set, you will find:
1 brush intended for linework or to help you define the idea for your illustration with a helpful sketch.
2 beautiful and painterly texture brushes.
Download these free brushes by typing "$0" at Gumroad.
Check the Full Version on Gumroad for more brushes from this set, which contains the following:
7 brushes made for linework
52 fantastic and wild texture brushes
12 randomized particle-based brushes
See the complete set in action in this video: