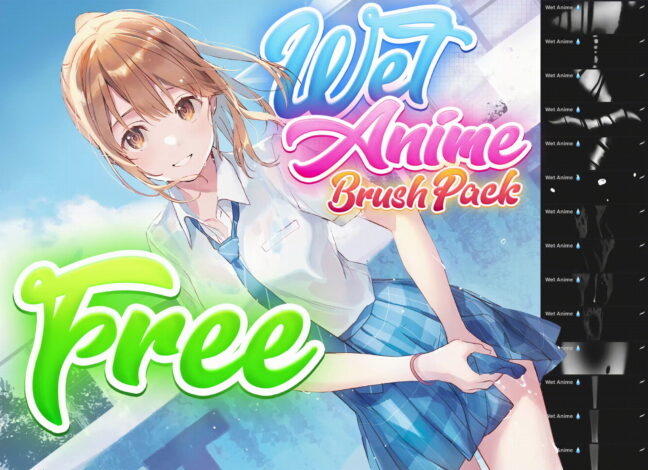 Wet Anime Procreate Brushes
These free Wet Anime Procreate Brushes provide incredible detail to any artwork. Whether you want to depict glistening droplets on a character's skin or create a damp atmosphere in a rainy scene, these brushes have you covered. The pack includes an impressive variety of sweat drops that can be easily manipulated to fit your desired look.
Download these free brushes by typing "$0" at Gumroad.
Check the Full Version of 26 brushes on Gumroad for more brushes from this set.