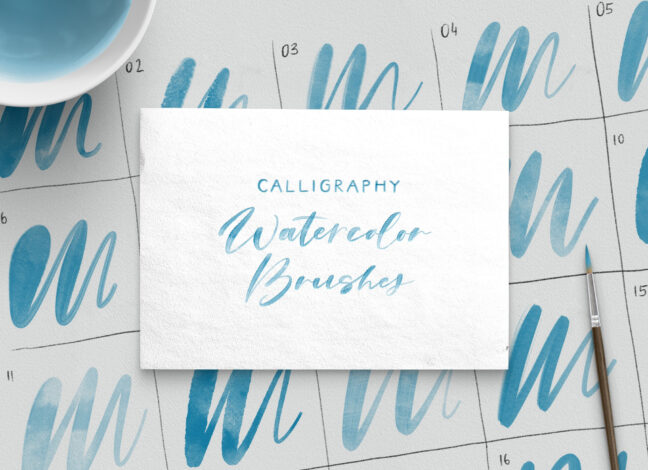 Watercolor Calligraphy Brushes
With the Watercolor Calligraphy Brushes for Procreate, you can easily create stunning artwork that combines the elegance of calligraphy with the dreamy effects of watercolor.
This fantastic set comes with 25 Procreate Brushes for Watercolor Calligraphy.
17 Watercolor Textured Brushes
5 Authentic Dark Edges Brushes
3 valuable tools for a more realistic Watercolor Look (a Pencil, a Blender, and an Edge Darkener)
Each Watercolor Brush is made with a Base of real Watercolor Textures and handmade Brush Shapes. That's what makes the Results so authentic and beautiful. This fine Brush Set is perfect for gentle and subtle Calligraphy Art – for example, Wedding Invitations, Letters, and Poetry.
Download these free brush by typing "$0" at Gumroad.