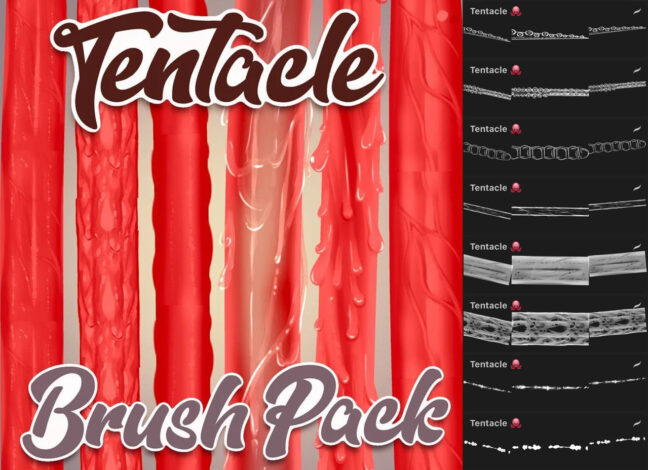 Tentacle Procreate Brushes
This Tentacle Procreate Brushes pack has 6 tentacle brushes + bonus 2 glare brushes! Tentacles in this pack will allow you to use them in any image! Also, glare brushes will allow you to detail tentacles in your work! In general, use your imagination and draw something unusual.
Download these free brushes by typing "$0" at Gumroad.
Check the Full Version of 40 brushes on Gumroad for more brushes from this set.