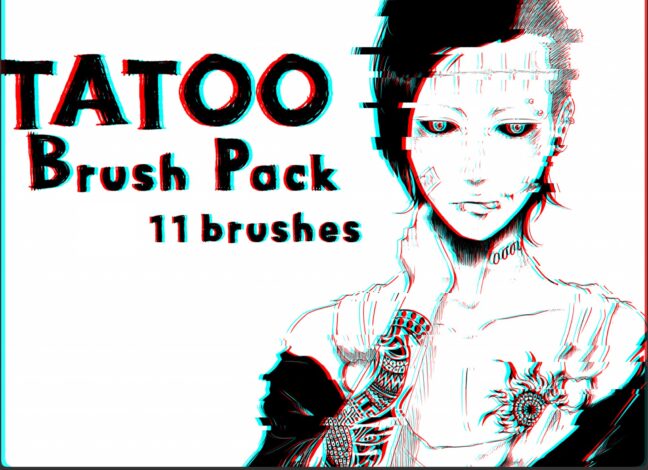 Tattoo Stamps Procreate Brushes
The Tattoo Stamps Procreate Brushes pack offers 11 unique free brushes that will set your character designs apart from the rest. With a variety of brush styles, ranging from traditional bold lines to intricate dotwork, this collection offers endless possibilities for creating stunning tattoo designs.
Download these free brushes by typing "$0" at Gumroad.
Check the Full Version of 160 brushes on Gumroad for more brushes from this set.