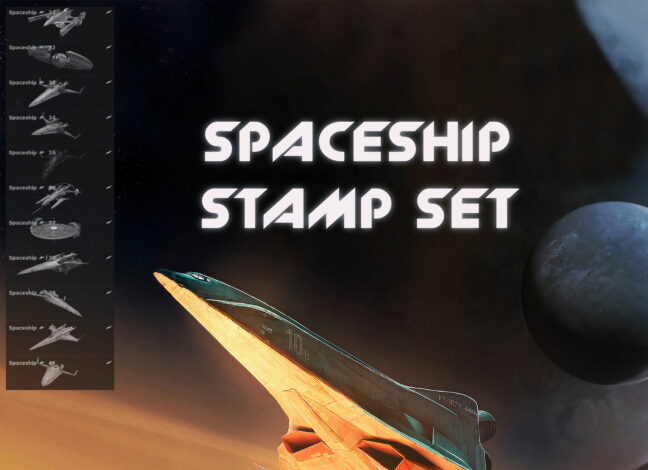 Spaceship Stamp Procreate Set
The Spaceship Stamp Procreate Set is excellent for digital artists and enthusiasts who work with space illustrations. With its collection of 9 free stamp brushes and 5 PNGs, creating futuristic spaceship designs has never been easier. Each Brush offers a unique texture and detail that can bring your artwork to life in ways you never thought possible.
Download these free brushes by typing "$0" at Gumroad.
Check the Full Version of 72 Brushes + 20 PNGs on Gumroad for more brushes from this set.