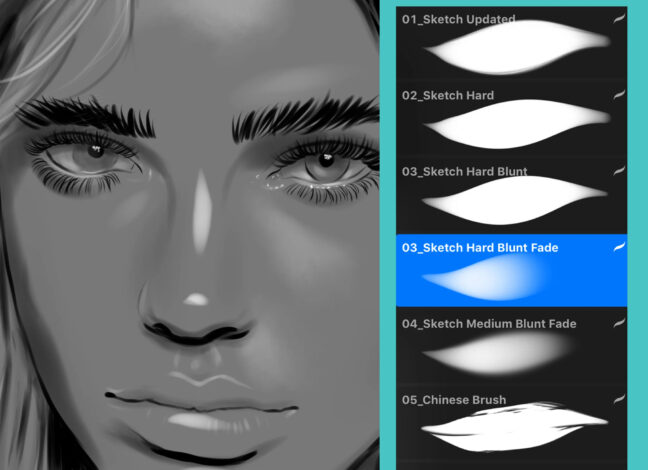 Sketch Procreate Brushes + Tutorial
These free Sketch Procreate Brushes are perfect for sketching or drawing detailed outlines in your artwork. Additionally, they allow you to experiment with different styles and techniques. You can draw fine lines with these Procreate brushes for free. Try different combinations of brush settings to see which ones work best for your style.
Download these free brushes by typing "$0" at Gumroad.
Watch the tutorial How to sketch a portrait in Procreate to enjoy the brushes fully.