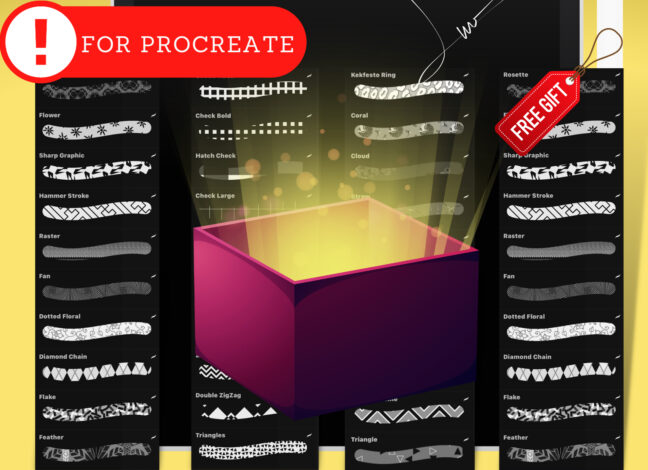 Seamless Textures Procreate Brushes
Forty-two free Seamless Textures Procreate Brushes with various designs, including lines, dots, floral patterns, checkers, triangles, zigzags, diamonds, flakes, fan shapes, and sharp graphics. Moreover, each brush is seamless, which means they can be used to create perfectly repeating patterns without any noticeable seams or edges. Whether you're looking to create intricate floral designs or eye-catching geometric patterns – there's a brush here for every style.
Includes: Lines, Dots, Floral, Checkers, Triangles, ZigZag, Diamonds, Flakes, Fan, Sharp Graphics, Flowers, Coral, Rosette, Feather, and much more!
Download these free brushes by typing "$0" at Gumroad.